Pastor Jeff & Jodie Henry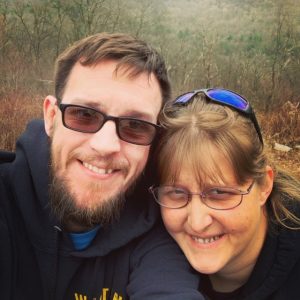 Growing up in suburban Philadelphia, Jeff was a lost teenager who struggled through High School, unable to find fulfillment in his life. At age 21, He married his wife Jodie, and they welcomed their daughter Ava. Almost 10 years later, they hit rock bottom. Lost and confused, they walked into a small church and found what they had been missing, A relationship with Jesus Christ.
That moment changed everything. in 2005 their marriage was impacted by a move of the Holy Spirit, and they began to feel the call to ministry. Starting off as volunteers in the Youth Group, they served 13 years as Staff Pastors, while Jeff completed his Biblical Studies.
In December of 2018, God called Jeff and his family to move to Mifflintown to serve as the Pastor at LCC.
Jeff writes a blog, "From Your Pastor's Heart" to share his thoughts, and to reach people with the love and passion of Jesus Christ. His writings are focused on family life & biblical values.
Jeff & Jodie have been married for over 20 years, and are avid Philadelphia Eagles fans. They love sharing time with their daughter and their little doggie "Rocky Balboa"
A 25 year veteran of the Fire Service, Pastor Jeff also serves as an Emergency Services / Hospital Chaplain, and is Ordained by the Assemblies of God